Accessing your online OSU Professional and Continuing Education courses from the course portal is easy.
For instructor-led courses scheduled to begin at a future date, you will receive an email notification when the course is available (on the course start date).


For self-paced courses, you will receive an email notice with instructions shortly after you register. In most cases, you should be able to access your course almost immediately.
When your course is available, you may access it via the OSU Professional and Continuing Education course portal, as shown below. We encourage you to bookmark the course portal web address (https://apps.ideal-logic.com/osupace) and use the link anytime you need access during your course of study.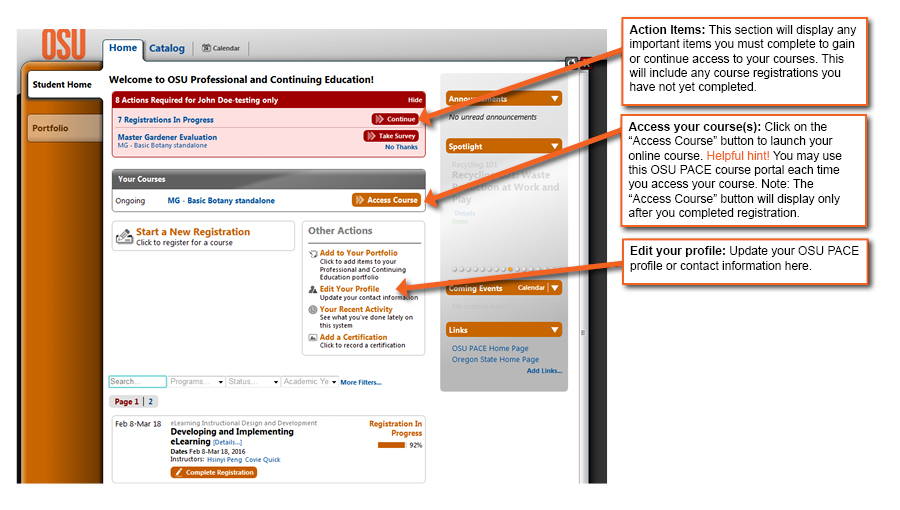 Accessing Flash Based Content
A small number of online lectures in our courses still use, for the time being, technology (Adobe Flash) that Google Chrome and other browsers do not (by default) support. For this reason, you will likely need to enable Flash support to review lectures in a few cases. While updating this setting differs slightly between browsers, doing so should closely follow how this works with Google Chrome, as highlighted below:
1. When you click on a lecture, you may see a message that says "Adobe Flash Player is blocked." To enable Flash, click on the small icon with the red X in the address bar as shown.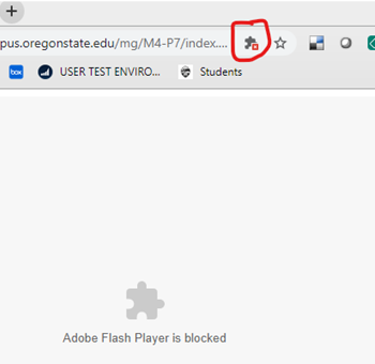 2. When you click the icon, a new popup menu will display. Click "Manage."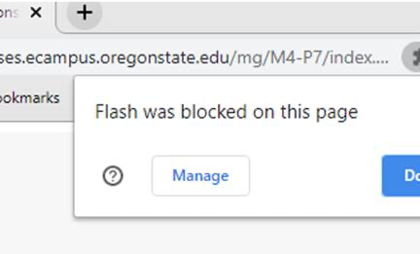 3. This will bring up the Flash settings. Click the toggle button as shown to enable Flash to run when you choose to do so.

4. Click to return to the course browser tab as shown, then click "Click to enable Adobe Flash Player." This will allow you to review the lecture/presentation(s).