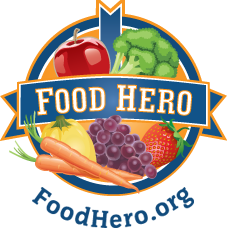 The FoodHero.org site is loaded with healthy and tasty recipes, meal ideas, budgeting, shopping and many more cooking tips and tools, plus its all free!
FoodHero.org is divided into two main sections
You can also read Food Hero Monthly or connect with other Food Heroes by commenting on recipes or following on social media (Facebook, Instagram, Pinterest, Twitter or YouTube). Food Hero is available 24 hours a day, 7 days a week in English and Spanish.
You can view the video collection here - https://www.foodhero.org/category/media-item-categories/videos



Master Gardeners are trained volunteers, educated through OSU Extension Service to offer the local community Reliable, Relevant and Reachable gardening information and education opportunities. https://extension.oregonstate.edu/mg