Week 3 Nutrition for Plants and People
This week we will learn about the elements a plant needs to grow and how the energy and nutrients stored in the plant help people grow and stay healthy too.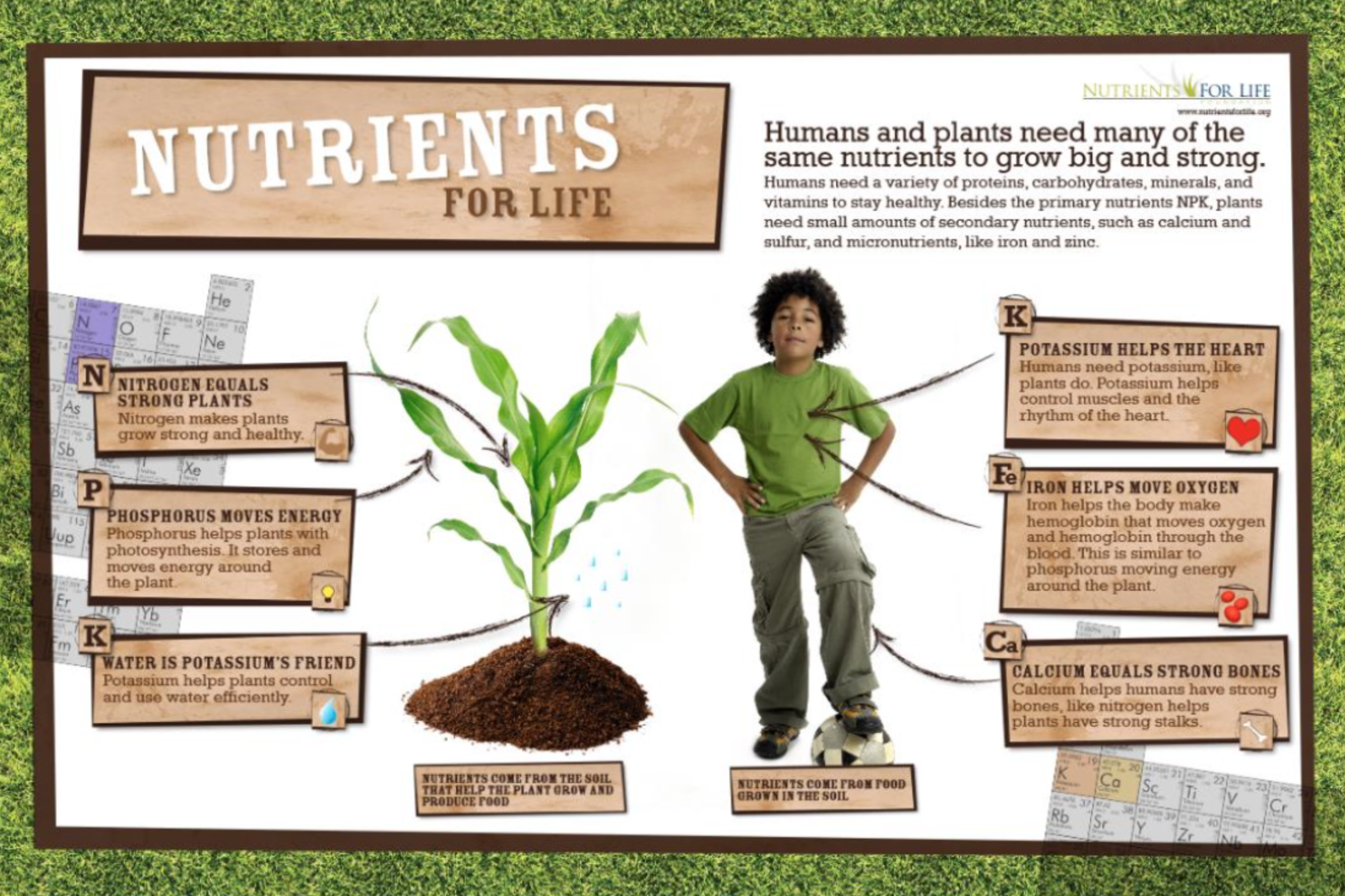 Source: Nutrients for Life Foundation
---
Digging Gardening
Did you know that there are two kinds of plant roots? Plants either have taproots, like a carrot, or fibrous roots, like grass. Explore different plant roots by carefully pulling up six different plants in your backyard or neighborhood (make sure you ask an adult if this is OK) and see if they have taproots or fibrous roots. (If you have Jr. Master Gardener Handbook from your garden activity kit you can find a root observation activity on page 8.)
Roots help a plant draw water and nutrients from the soil to grow. In this example you can see the different layers of a carrot.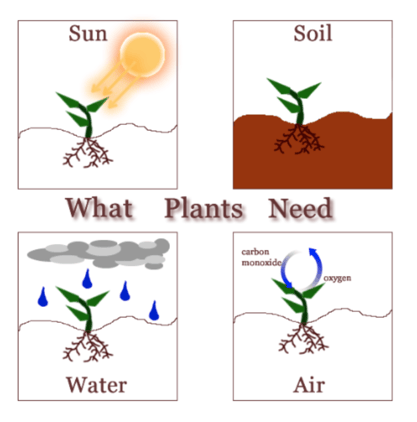 Plants, like people need lots of things to grow. Plants need air, water, nutrients, sunlight, and a place to live.
The soil provides many of these things for plants, through the plant's root. Soil is made up of lots of different materials including broken-down rock and decomposing animals and plants.
See the I Spy.... Exploration section below for an activity to learn about the different size rock and mineral particles in soil.
Healthy soil also contains air, water and microorganisms, which are tiny creatures that live in soil. In fact, they are too small to see without a microscope.
Here is a cool video from SciShow Kids that explains what's in the soil:
Families who picked up a garden activity kit this week received a number of resources including a copy of the Seed to Supper book. Chapter 2 of the Seed to Supper book talks about getting started with healthy soil in your garden.
If your family is new to gardening this is a great resource. Luckily, we also have a video presentation of this material courtesy of the Linn-Benton County Master Gardener Program.
You can access the presentation here.
Kids, have your questions about soil answered by S.K. Worm, the official annelid, or worm, of the U.S. Department of Agriculture's Natural Resources Conservation Service.
---
Food for Fuel: Nutrients kids need to grow
Just like plants, kids need certain nutrients to grow and stay strong. The three main nutrients our bodies need to stay healthy are carbohydrates, protein and fats. Water, vitamins and minerals also play an important role in a balanced diet. The best way to make sure to get these nutrients by eating a variety of foods.
Take a look at these slides to learn more: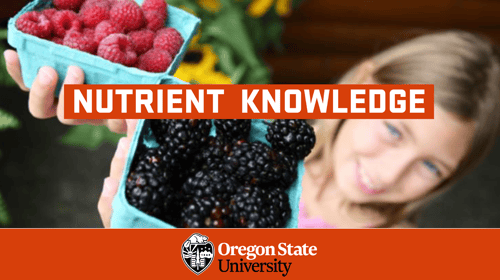 Eating healthy means including foods from all the food groups. Think about eating a rainbow of colorful fruits and veggies and trying new things –you might find a new favorite food.
Use your investigative skills and try to crack this secret message about healthy eating.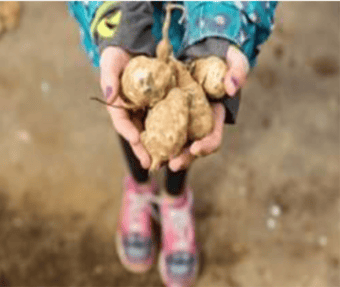 Fruits and vegetables contain many vitamins and minerals that your body needs to stay healthy.
For example, carrots are a good source vitamin A which is super good for your eyes, and sweet potatoes have vitamin C which keeps your immune system strong.
Did You Know:
According to Healthline.com, Kakadu plums are one of the richest known sources of Vitamin C. A single plum delivers around 530% of the DV.
Check out this information from Fresh Point produce specialist to learn the difference between root vegetables and tubers.
Get creative with this Where do they Grow Activity.
Oregon Harvest has created videos for kids and families to learn about growing, harvesting and cooking Oregon foods.
Watch a 2 –3 minute video about carrots, then you can answer questions about what you saw. This survey will take up to 10 minutes to complete. Be sure to complete all of the questions and click the arrows >> at the end of each page to fully submit your responses. Please ask an adult for help if needed.
---
I Spy......Exploration
Soil is made up of different particles that are categorized into three groups –sand, silt, and clay. Sand has the largest particles and clay has the smallest particles. Most soils are a combination of the three groups. The percentages of sand, silt, and clay are what give soil its texture.

This video demonstration from Nutrients for Life Foundation shows how to set up your own experiment at home to observe the different types of particles that make up soil.




Use the Bottles Up form found in your Discovery & Reflection Journal to record results.

Do you want to start some of your own seeds in soil? If your family picked up a garden activity kit this week, you have most of what you need to start some seeds. Even if you didn't get a garden activity kit you can do the activity with some simple supplies from the store and recycles materials.

Learn how to use recycled materials to start seeds for your garden with this video from the Stay at Home Gardening series from OSU Extension and other partners in Douglas County.
---
Discovery & Reflections
This week use these forms found in your journal or print here:
Things to look for:
Try to identify the organic material in the bottles. Soils contain both organic and inorganic material. Where do you see the organic material? Organic material is less dense than inorganic material and floats to the surface of the water.


What could cause the cloudy water? The cloudiness in the water comes from inorganic particles called clay that are so small they can remain suspended in the water. Most of the nutrients in the soil is found in the organic matter and the clay.


Do different soils support the growth of plants equally well? Soils differ in their amounts of organic material and clay, they also vary in their ability to support plant growth.
---
Family Connection
Hey Parents! Planning, preparing and sharing every-day meals and holiday celebrations is a way to build family traditions and a sense of cultural identity in your child. Learning to feel comfortable cooking is a skill you can teach that will stay with your child for life!
What's Up Moms, is a website co-created by a parent of three children, ages 5, 8 and 10. This useful video has tips for teaching your kids to be safe and confident in the kitchen.
How to Keeps Kids Safe in the Kitchen by Meg Resnikoff shows how to help build these skills and habits:
Hand washing
Knife safety for various ages
Clean as you go
Food safety tips
How to use the stovetop
Get your child involved in the kitchen by using the tools provided in your OSU Family Food kit.
The colander can be used for washing fruits and veggies and draining canned goods. Kids of all ages like to measure both liquid and dry ingredients. Use the Be a Food Hero or the Farmer's Market cookbooks to choose a recipe to make together. The small cutting board can be used to begin learning knife skills using the progression suggested in the above video.
To learn more advanced knife skills with a variety of produce, check out these demonstrations by Chef Garrett https://foodhero.org/knife-skills.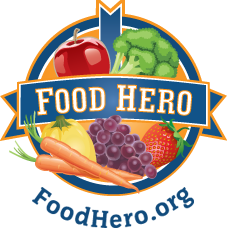 Try some of our favorite Food Hero recipes featuring root veggies: