(New Date Coming Soon)
Moving abroad for work and job searching outside the US is both exciting and stressful.
We have your job search covered with the help of Yoyo (JiaYin) Li from Shanghai, China, Anthony Chevrier, Yuriy Mitichenko, and Marigold Holmes, who all have experience taking what they learned at OSU and working abroad.
They will give you real life scenarios and how they got to where they are.
Webinar Highlights:
By the end of the webinar, you will:
Understand the difference between a domestic and international job search
Find out about resources for looking for jobs abroad
Outline what it takes to find work abroad and resume approaches

OSU Alumni Association Alumni Career Services and OSU WorkSpace are excited to partner in creating webinars that give you the tools to conquer every transition on your professional path.
Webinar Hosts:
Yoyo Li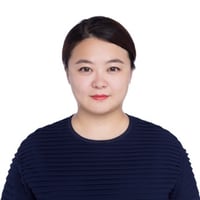 After graduating from OSU, Yoyo Li went to New York and started her career from Anna Sui and Fashion Trading Company. After a year and half, she moved back to China and started her first job at H&M as a Purchasing Merchandiser and then went to Nike as a Product Developer. Recently, she has added freelancer to her resume and continues to look for new opportunities.
Anthony Chevrier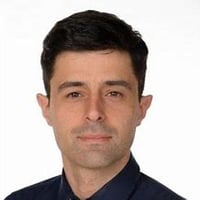 Anthony Chevrier is an Aquatic Director and PE teacher at Britannica international school in Shanghai where he teaches students from 3 to 16 years old and overviews the delivery of the swimming curriculum. Anthony graduated from the University of Poitiers in France with a bachelor's degree in sport science before studying as an exchange student at Oregon State University in 2008-2009 to complete a post-graduate diploma in health and sport science. After his study, Anthony worked in Paris before moving to China, where he has been living there for 8 years has been working in different international schools.
Over this time, Anthony has travelled in numerous south-east Asian countries and across China. This year, Anthony is studying PGCE with the University of Nottingham and appreciates cooking and training for triathlon as hobbies.
Marigold S. Holmes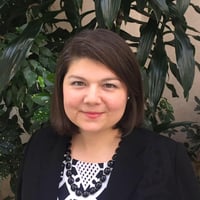 Marigold S. Holmes '14 is the Assistant Director for Sponsored Student Programs in the Office of International Services at Oregon State University. In her current role, she serves as a liaison between the OSU and international organizations such as foreign governments, corporations, and international NGOs, and supports international students sponsored by these entities. She previously worked for over 15 years at the Japan-U.S. Educational Commission in Tokyo. She earned a Bachelor's Degree in English Literature from the University of Washington-Seattle and a Master of Science degree in College Student Service Administration (CSSA) from OSU. She is currently pursuing a Ph.D. in International Education from University of Minnesota. Marigold is bilingual and bicultural (Japanese-American) and is passionate about promoting mutual understanding through educational exchange. She enjoys experiencing world culture and foods, reading and taking strolls through nature.
Yuriy Mikitchenko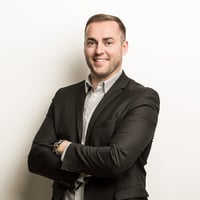 Yuriy Mikitchenko '15 has curious approach to both life and work which has led him to a variety of experiences. He consistently straddles the line of a startup and corporate career, launching and managing two of his own startups, leading marketing and sales at others, and consulting, while also building a career in corporate leadership. Yuriy's startup experience includes working with two technology companies in Europe, while he lived in Tallinn, Estonia for over two years. He has traveled to 12 countries, a list which he intends to grow, and has done business with people on every continent, except Antarctica.
Yuriy earned an MBA through Oregon State University, where he also studied finance during his undergraduate business studies.

Yuliya Dennis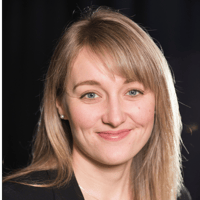 Yuliya Dennis is the director of alumni career services at Oregon State University (OSU) Alumni Association and manages and oversees career programs for over 200,000 OSU alumni. OSU alumni career programs offers a diverse suite of programs to support alumni career success.
Yuliya also serves as the Assistant Vice President of Mentor Programs for Alumni Career Services Network (ACSN). She was the recipient of the 2019 Council for Advancement and Support of Education (CASE) Rising Star award for her work in alumni relations. Yuliya received her BA in History, and her M.Ed in College Student Services Administration from OSU. She is eager to share her knowledge of what it takes to career transition successfully.
Her motto is: Engage in what matters and support others in engaging in what matters to them.
This webinar is brought to you by Oregon State University's Alumni Association and WorkSpace.
The Alumni Association provides alumni with a variety of career development resources. WorkSpace offers Oregon State short courses and certificates nationally and internationally, which can help in obtaining a promotion or starting in a new field.